Introduction:
In the world of computer peripherals, mice have been a staple for decades. These handy devices have evolved over time, offering various shapes, sizes, and features to cater to the diverse needs of users. One particular niche that has gained attention in recent years is ambidextrous mice. These mice are designed to accommodate both left-handed and right-handed users, making them a versatile choice for anyone. In this blog, we'll explore the benefits of ambidextrous mice, look at some popular models, and answer frequently asked questions (FAQs) to help you make an informed decision.
Why Choose an Ambidextrous Mouse?
Universal Comfort:
Ambidextrous mice are shaped symmetrically, which means they feel comfortable in either hand. This is a significant advantage for households or workplaces where users have different hand preferences.
Gaming Advantage:
Many gamers appreciate ambidextrous mice because they can switch hands depending on the game's requirements. This flexibility can be a game-changer in the competitive gaming scene.
Workplace Adaptability:
In office settings, ambidextrous mice can be a cost-effective solution. You don't have to purchase separate mice for left-handed and right-handed employees, simplifying inventory management.
Ergonomic Design: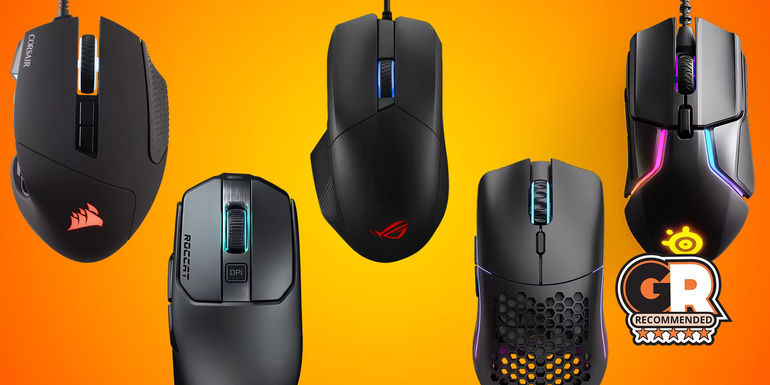 Some ambidextrous mice are designed with ergonomics in mind, offering customizable grips and buttons. This ensures that regardless of your hand size, you can find a comfortable grip.
Popular Ambidextrous Mice Models:
Logitech G Pro X Superlight:
Known for its lightweight design and high-performance sensor, this mouse is favored by many esports professionals. Its ambidextrous shape and customizable buttons make it a versatile choice for gamers.
SteelSeries Sensei Ten:
With a timeless design and a TrueMove Pro sensor, the Sensei Ten is a reliable choice for gamers. It offers ambidextrous comfort and programmable buttons.
Razer Viper Ultimate:
This wireless ambidextrous mouse features Razer's Focus+ Optical Sensor and customizable Chroma RGB lighting. It's a favorite among competitive gamers for its responsiveness and flexibility.
Zowie FK Series:
Zowie has a range of ambidextrous mice, with the FK series being one of the most popular choices. These mice are known for their no-nonsense design and precise sensors, making them ideal for esports.
FAQs:
Q1: What's the difference between ambidextrous and symmetrical mice? A1: Ambidextrous mice are designed to be used comfortably with both hands, while symmetrical mice may have a shape that's less accommodating for left-handed users. Ambidextrous mice are truly versatile, whereas symmetrical mice may favor right-handed users.
Q2: Can I customize an ambidextrous mouse to suit my hand better? A2: Yes, many ambidextrous mice come with customizable grips, weights, and button placements. This allows you to fine-tune the mouse to your specific preferences.
Q3: Are ambidextrous mice good for productivity tasks? A3: Yes, ambidextrous mice are great for productivity tasks as well. Their ergonomic design and customizable buttons can enhance your efficiency, whether you're working on spreadsheets, graphic design, or general office tasks.
Q4: Do ambidextrous mice come in wireless options? A4: Yes, many ambidextrous mice are available in both wired and wireless versions, offering you the convenience of choice based on your preferences.
Q5: Are ambidextrous mice suitable for left-handed people with large hands? A5: Absolutely. Many ambidextrous mice are designed to accommodate users with various hand sizes, including those with large hands. Look for models with adjustable grips and palm rests for added comfort.
Conclusion:
ambidextrous mice are a versatile choice for users who value comfort, flexibility, and adaptability. Whether you're a gamer, a professional, or simply in need of a reliable mouse that caters to both left-handed and right-handed use, there's likely an ambidextrous mouse model that suits your needs. Consider your specific requirements, and you'll find the perfect mouse to enhance your computing experience.